ABOUT
Forager's is a brand of exciting all-natural food products handmade in Manipur. It is run by artmaker and foodmaker couple, Korou Khundrakpam and Kundo Yumnam.
Korou has a bakground in fine arts and Kundo studied fashion design and fine arts. We have quite a healthy range of interest and pursuits between the two of us – from practicing visual art in Delhi, to permaculture, to running a design studio in Imphal, to filmmaking, to alternative lifestyle, to making natural soaps, to handloom, to real food!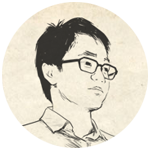 Our food story starts with Kundo's blog – Open Challenge to Plastic Fast Food a decade back. It took another five years of living different stories till we arrived at our food enterprise page. After settling in Imphal and settling down, in 2016 we started a restaurant at Thangmeiband, Imphal serving hearty real food inspired by Continental and Neighbourhood cuisines. We called it Forage. Running a restaurant deepened our interest in real food and eventually, we started making our food reach beyond our tables.
Our first product, Kombucha, started brewing six years back in our home kitchen, started serving four years back at our restaurant, and started selling in bottles two years back. It marked the start of Forager's. We started looking for ways of naturally preserving food and learned about various types of fermentation. Out of this pursuit came out our house-brewed pineapple vinegar. Ghost &Co., our ghost chili hot sauce is another exciting product we came up with based on this vinegar. We are working on making many more such healthy, natural, preservative-free, additive-free food products available to health-conscious consumers in the near future.
We are a couple who is passionate about all-natural real food, the way food is meant to be. With a zeal to learn new things, connect people and ideas and make things happen. And we are backed by a small team of hard-working sincere foodmakers, who are excited about making good food for all and fulfilling lives for ourselves.
Check out our blog to learn more about the ideas, beliefs and stories that make up Forager's. Sharing some snippets here:
Our kombucha first started brewing in our home kitchen around five years back. Then it moved to a rack at a balcony, to a corner of our restaurant; and now, to a new zip code to Matai. Kundo had stumbled upon this interesting fermented beverage on the internet and started reading on it. We got excited and ordered a SCOBY (this is what the kombucha mother is called) all the way from US of A through Ebay (remember that thing?!)

Our Kombucha Story
And now, with the viral infection and the viral lockdowns, we started thinking of making our kombucha more accessible again. Interestingly, the solution was right here all along. It is a combination of two things we are very excited about – circular economy and subscription.

The Virus and the Club
How has your roots and upbringing inspired you?

Roots is what we came back to set up a home and an enterprise. And more often than not, our roots are where we turn to for healthy food. Also, ginger in our beverages, fish mint root with chilli are everyone's favourite!

A chat with Roots & Leisure
RECENT BLOG POSTS