The place where it all started, Forage is our restaurant at Thangmeiband which serves hearty real food inspired by Continental and Neighbourhood cuisines.

ON ONE HAND
A range of dishes inspired by the hearty traditional food of the region, the Neighbourhood menu at our restaurant is characterised by a nuanced play of various rich local herbs and condiments. Very non-vegetarian and spicy by nature!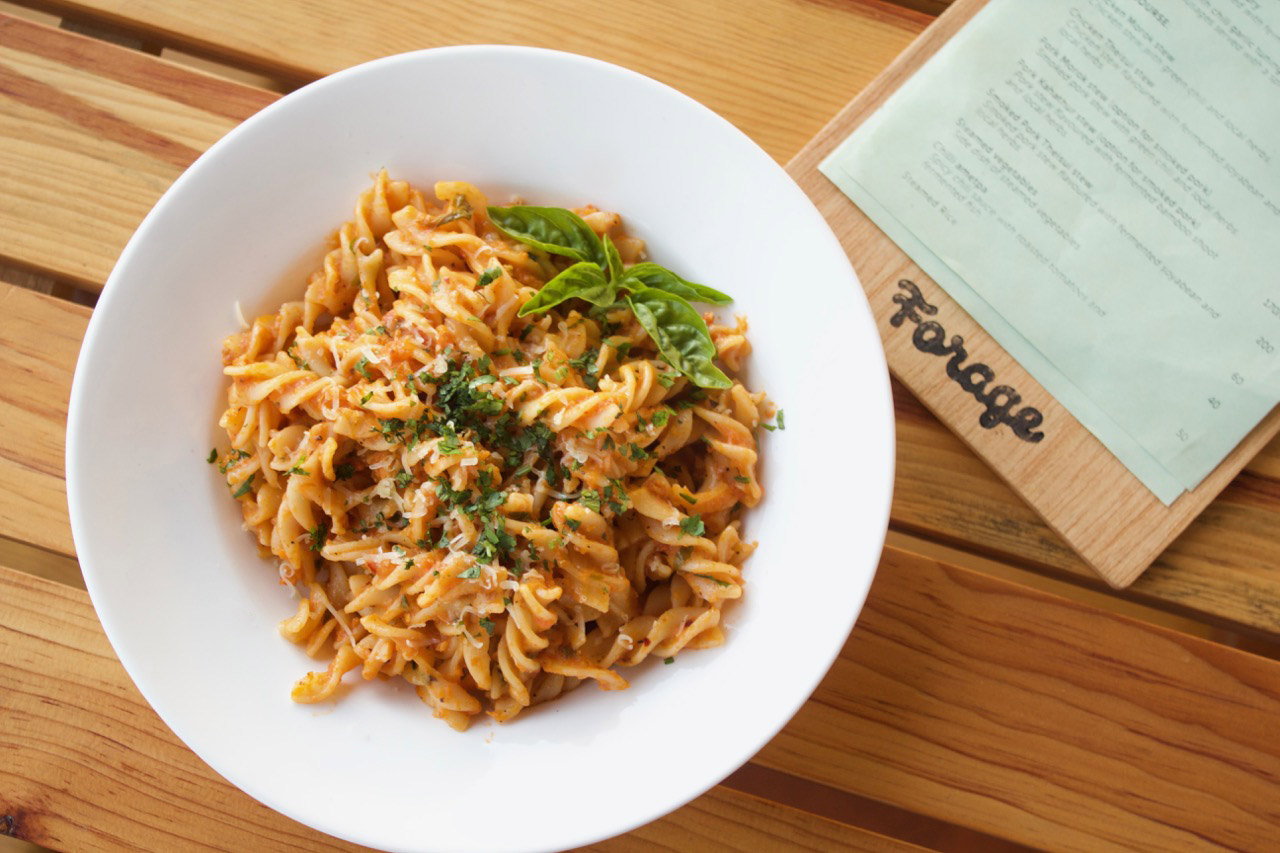 AND ON THE OTHER
Our Elsewhere menu is inspired by the food of Southern Europe and some other cookings from the West. Here we feature occasional twists and spinoffs using fresh local ingredients.
---
VISIT US AT
2nd Floor, KokSamLai Building
(Oppt. Thau Ground)
DM College Road,
Thangmeiband Meisnam Leikai,
Imphal West, Manipur 795004

Email: info@foragers.in
Call to order: 8413928830
Every day except Wednesdays
11:00am to 8:00pm