Fiery with a hint of fruity. Add a sprinkle to spice up your burgers, fritters, kebabs… and may we dare say, your cocktails as well!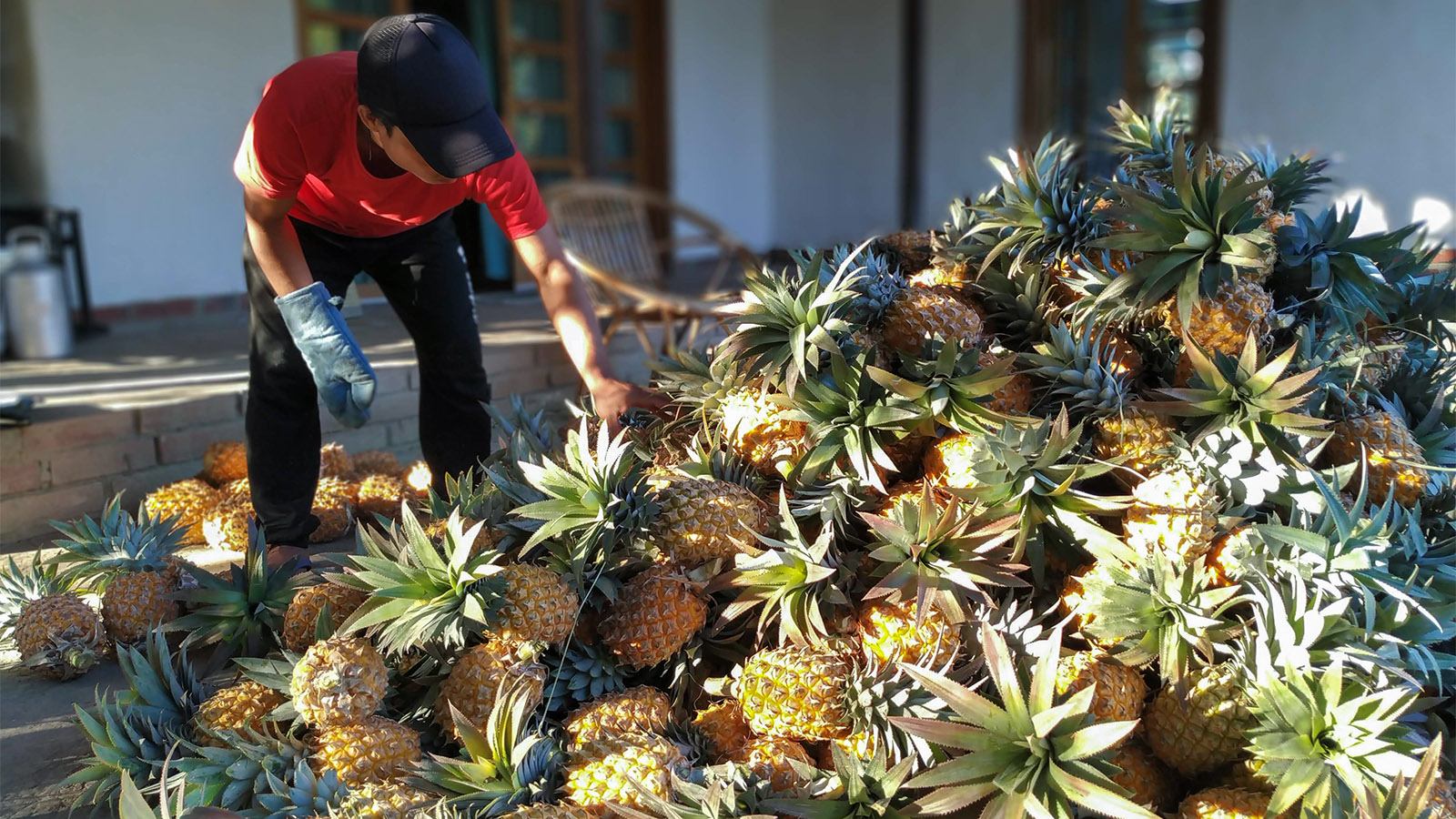 Ghost chilli of Northeast India is the third hottest chilli in the world measuring above 10,00,000 SHUs! It is known variously in the region as Bhut Jolokia, Naga mircha, Naga chilli, Raja Mircha, King Chilli, and Oo morok. We use fresh red ghost chillies from the hills of Manipur. We source it at its freshest in the autumn and lacto-ferment it. It adds depth to the flavour and gives it a distinctive tang found only in fermented foods. On the side we get the famous juicy ripe pineapples from the hills of Manipur and brew vinegar from it. Our brewed pineapple smells wonderful and is a delicacy in itself! And with little else than a pinch of salt, these two delightful harvests of Manipur reach your tables as our Ghost & Co. hot sauce.
Now delivering across India
All-natural ingredients
Contains no preservatives, colours, flavours, or anything of that sort!
Chilli, ginger, garlic fermented by lactic acid bacteria and pineapple fermented by acetic acid bacteria. It gives you an unmatched complexity of flavour and also adds to your daily intake of probiotic living food.